Dress Code 2023-2024 Please refer to the Fort Davis Independent School District website:
www.fdisd.com
Click on Parents and Students Click on 2023-2024 Parent-Student Handbook (link) Go to page 51. Dress and Grooming

FDISD is excited to see our kids again soon!

HS Volleyball!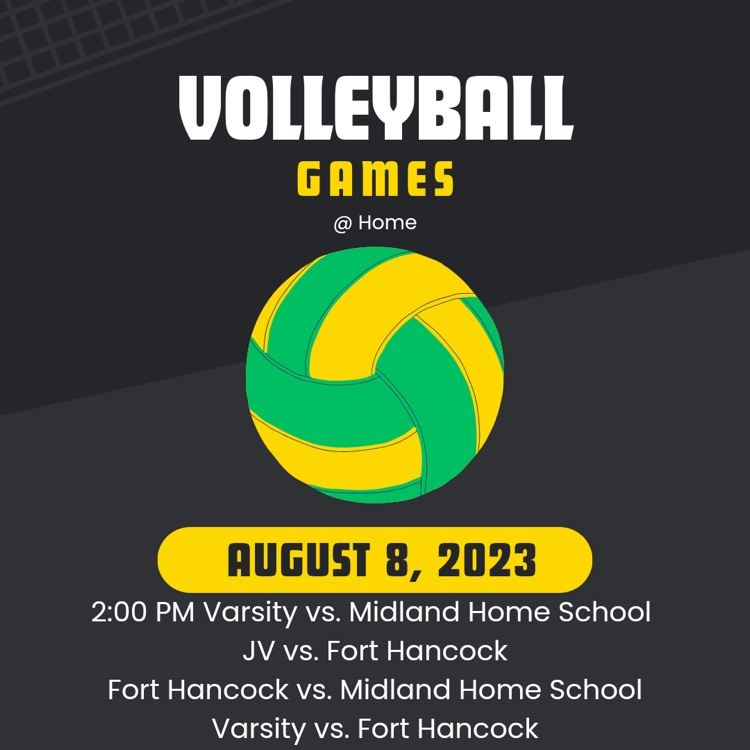 This is the updated 5th Grade school supply list.

The regularly scheduled meeting of the Board of Trustees on Monday, August 7, has been moved to 5:30 pm, instead of 7:00 pm.

FDISD will host OPEN enrollment beginning August 8 for any students wishing to be part of the Fort Davis Indians family. Packets may be picked up and forms may be completed at the Dirks-Anderson Elementary for students in grades PK-5, or the JH/HS for students in grades 6-12. Schedule changes for HS 9-12 may be requested on a first come/first serve basis on August 8, 9, and 10 from 9am to 12 pm. Enrollment forms may also be accessed on our website at:
https://www.fdisd.com/documents/parents-%26-students/enrollment-and-withdrawal/enrollment-forms/22534

Here is our Back to School List for the Dirks-Anderson Elementary School Students!

We are so proud of our 2023-2024 FDHS Cheerleaders for their accomplishments at UCA Camp this week! 🔹Blue Superior Ribbon ~ Camp Routine Evaluation 🔹Blue Superior Ribbon ~ Cheer/Sideline Evaluation 🏆Sideline Champion 🏆Camp Routine Finalist 🏆2nd place cheer 🏅UCA All-American Nominees: Maite Morales, Chelsea Hernandez, Neveah Sanchez, Hokulani Tofiga 🏅UCA All American-Maite Morales (she has also been invited to tryout for UCA staff) 🎉👏🏼📣💚💛✌️🏹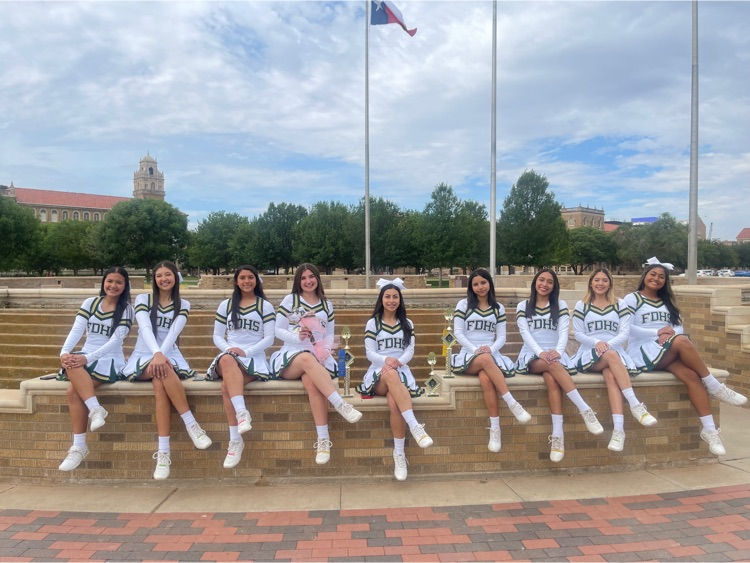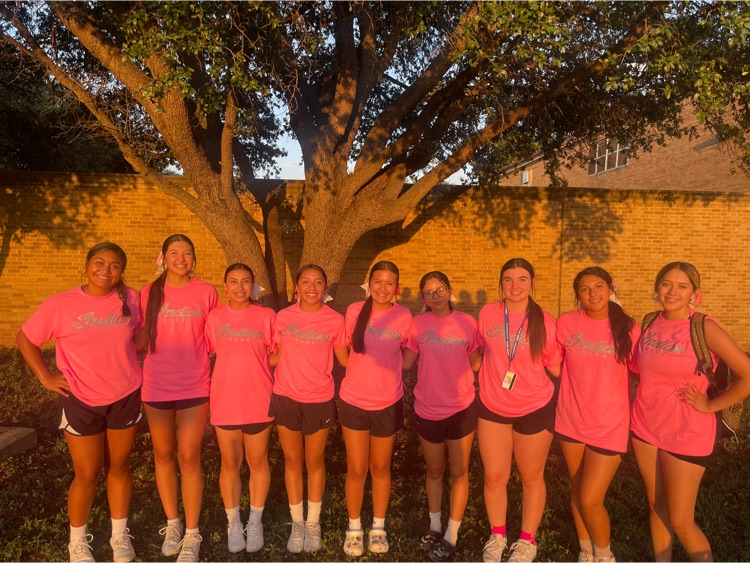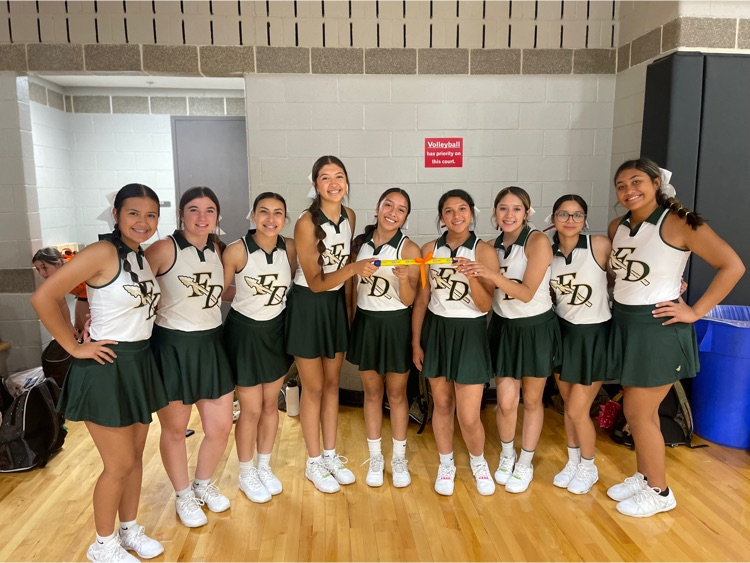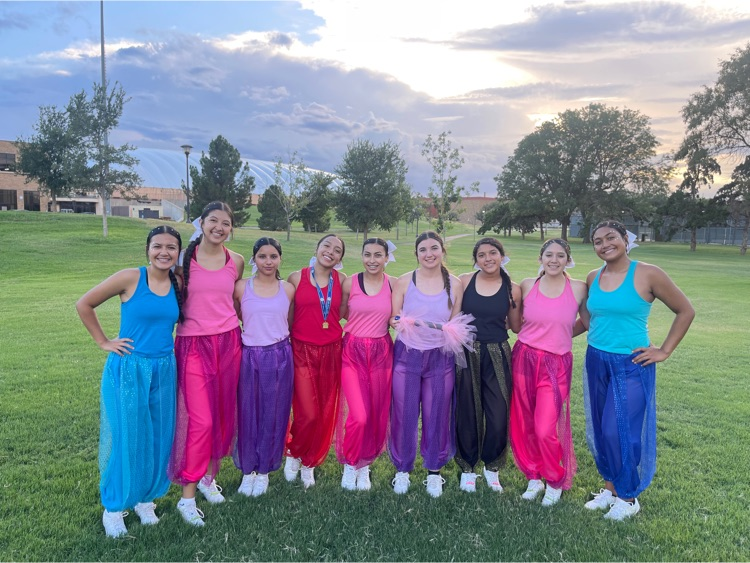 The regularly scheduled meeting of the Board set for August 14 has been moved to August 7.

FDISD is hosting another gymnastics clinic at the elementary gym this summer from July 10 through July 14. Call, or text, Brad Obbink at 815-685-7507 for more information!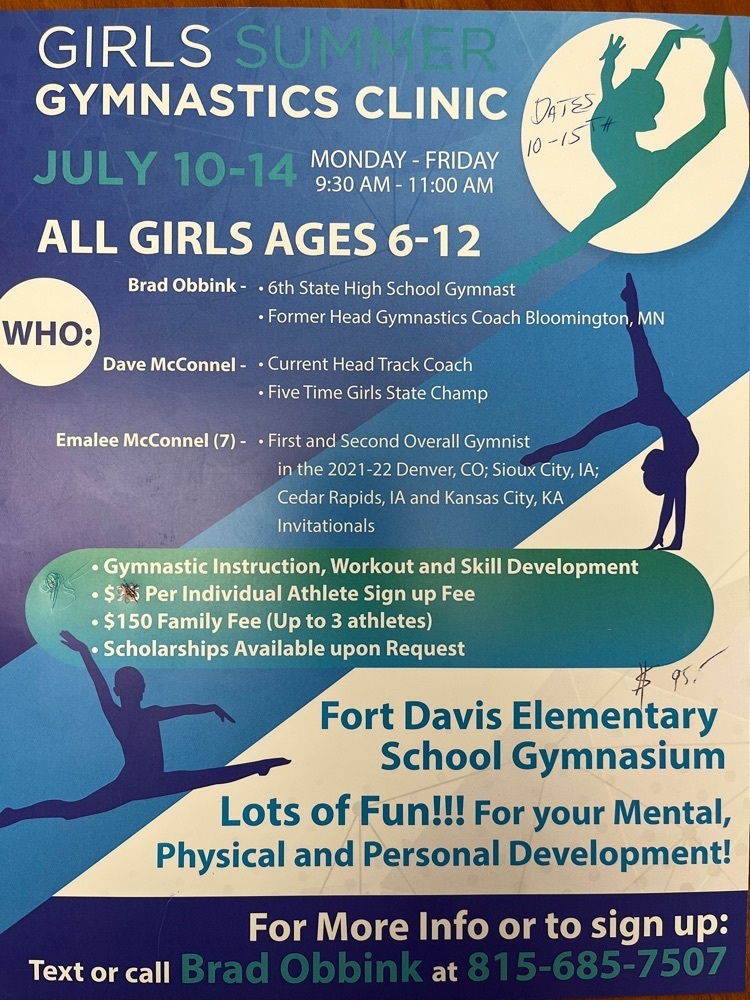 Board training in San Antonio at the Summer Leadership Institute. Lots of good information!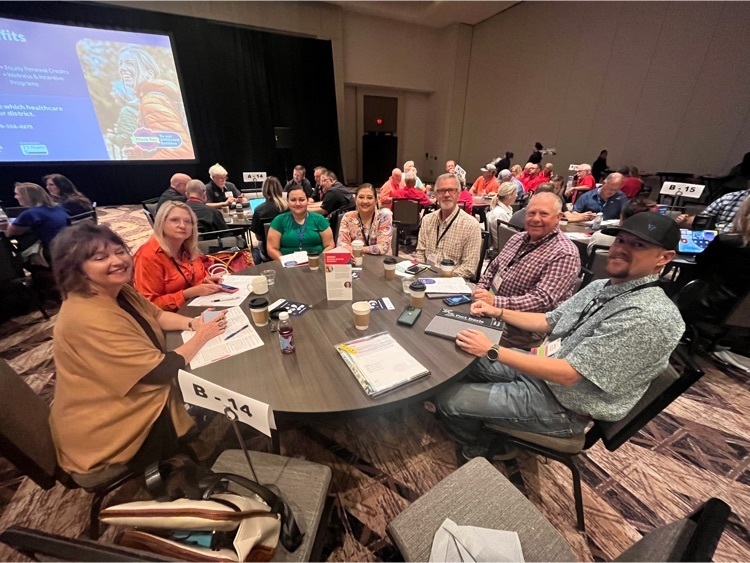 Fort Davis Education Foundation 5K Fun Run Entry Form

End of the Year Awards assemblies are as follows: JH/HS Awards begin at 8:15 am, Thursday, May 25 in the auditorium D-A Elementary Awards begin at 11:00 am, Thursday, May 25 in the elementary gym

State UIL results. Great job! Alissa-6th place Editorial Writing Irene competed in News Writing Elsa will compete in Ready Writing and Literary Criticism today, May 18.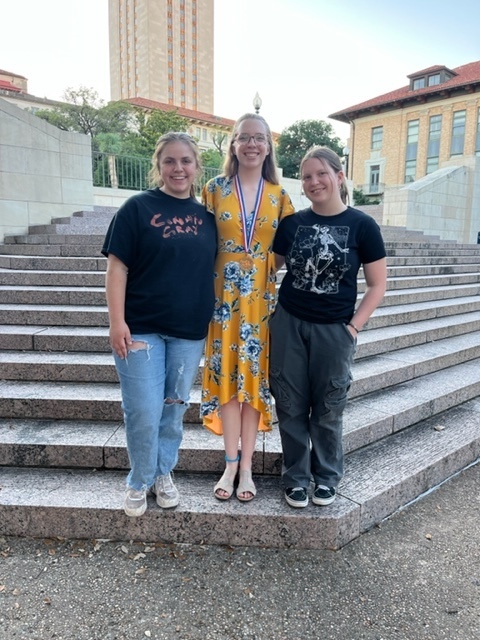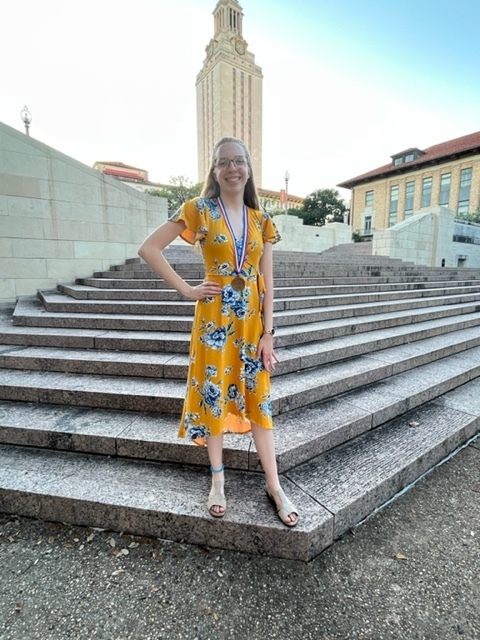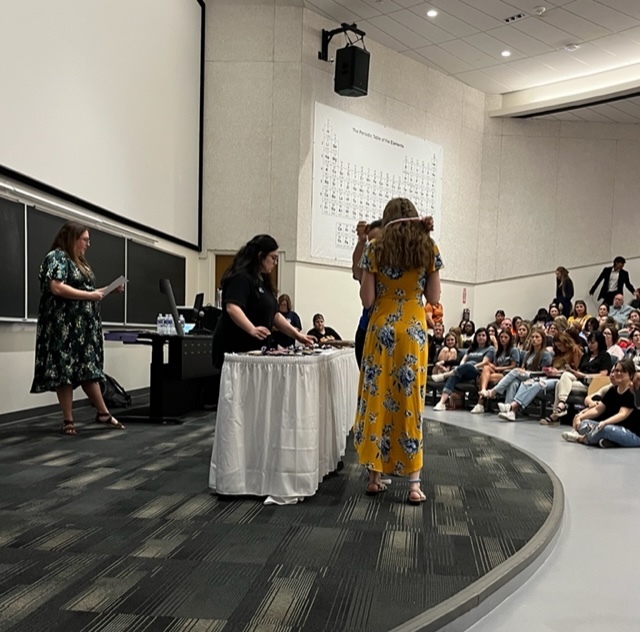 Parents and guardians, please remember we will be releasing elementary school students at 2:30 on Thursday.

Last day of school May 25th

Art Camp 2023 registration ends May 31st. Please do not hesitate to reach out to Jaclyn Rosales if you have any questions.
jrosales@fdisd.com
214-991-9628

Baccalaureate Services will be Sunday, May 21, 2023, at 6pm in the Church of the Mountains.

Senior Parents! Please send graduation Powerpoint pictures (7 - 10 pictures) to Ivy at
ivy.boatright@fdisd.com
by 5/15/2023.

The Fort Davis high school Spanish club took their annual Spring trip to San Antonio during Fiesta week celebration 2023. The Spanish club was invited to perform at Oak Run Middle School The students visited several historic places including the Alamo and Saint Joseph historic church. They also enjoyed the beautiful historic Market Square and had lunch at the famous Mi Tierra restaurant. Mrs. Sanchez would like to express gratitude to Mr. Trey Martinez from Oak Run Middle School for their warm welcome. A special thanks to all the students for their model behavior during the trip.