FDISD will be sending all students home at lunch today. FDISD will suspend at-school instruction for the week of February 1-5. Students will return to campus on Monday, February 8. Students will receive instruction at home next week. More information will be sent later today.

The Parent and Family Engagement Connection newsletter is available! Topics in this volume of the newsletter include: "Ways to Support Your Child During Covid- 19," "What you need to know about the 2021-2022 FAFSA" and many more! PFE Newsletter Website:
https://www.esc16.net/page/title1swi.3_newsletter%20-%20Copy

FDISD has 4 confirmed student cases of COVID-19 at the Junior/Senior High School. Per our board adopted protocol, all Junior/Senior high students, grades 6 through 12, will remain home on Tuesday and Wednesday for remote instruction. These students will need to log onto their assigned school laptops, or home computers, for instruction on those two days. Students will return to normal hours on campus on Thursday, January 14. Families of any students that may have been in close contact have been notified and should monitor their child for any symptoms. The high school basketball games with Sierra Blanca on Tuesday have been cancelled and will be rescheduled. Dirks-Anderson students will continue to attend classes on campus, as normal.


Due to blowing dust and high wind gusts, the Dirks-Anderson students will be riding a bus to the courthouse for Christmas carols. The students will begin singing at approximately 1:20 pm. Please join us there. Merry Christmas!

Animals, kids, and parents all ready for the stock show. FDISD is blessed to have this great facility.

5th grade science students doing a successful experiment, comparing the impact of meteorites on the surfaces of the Moon and the Earth.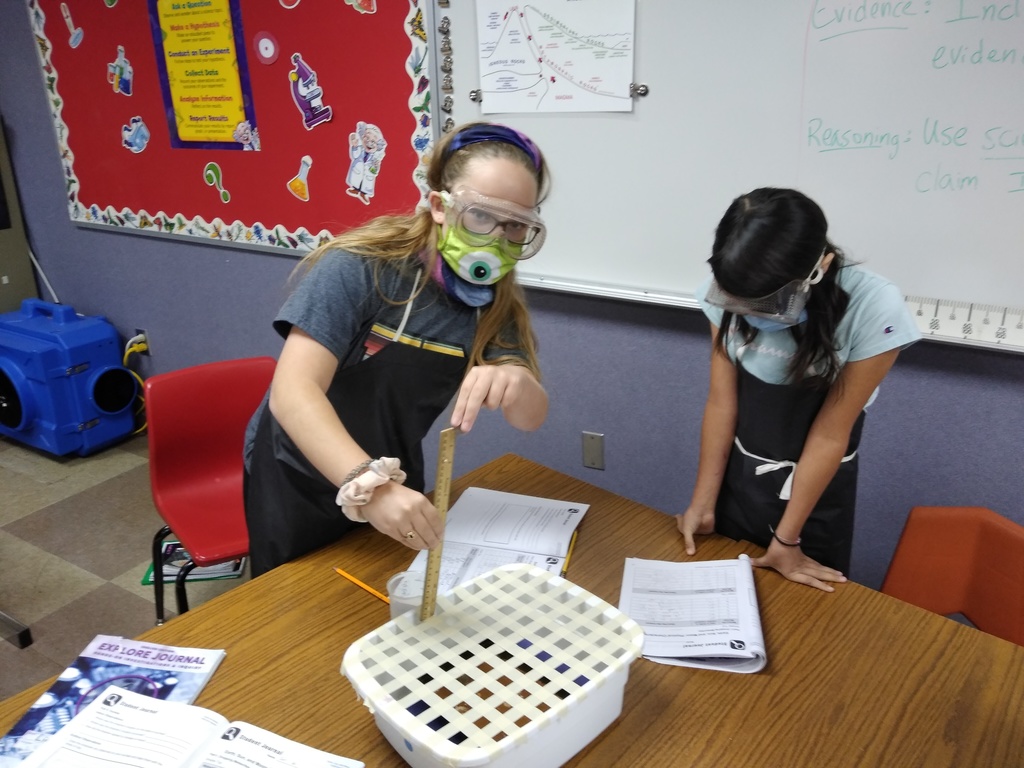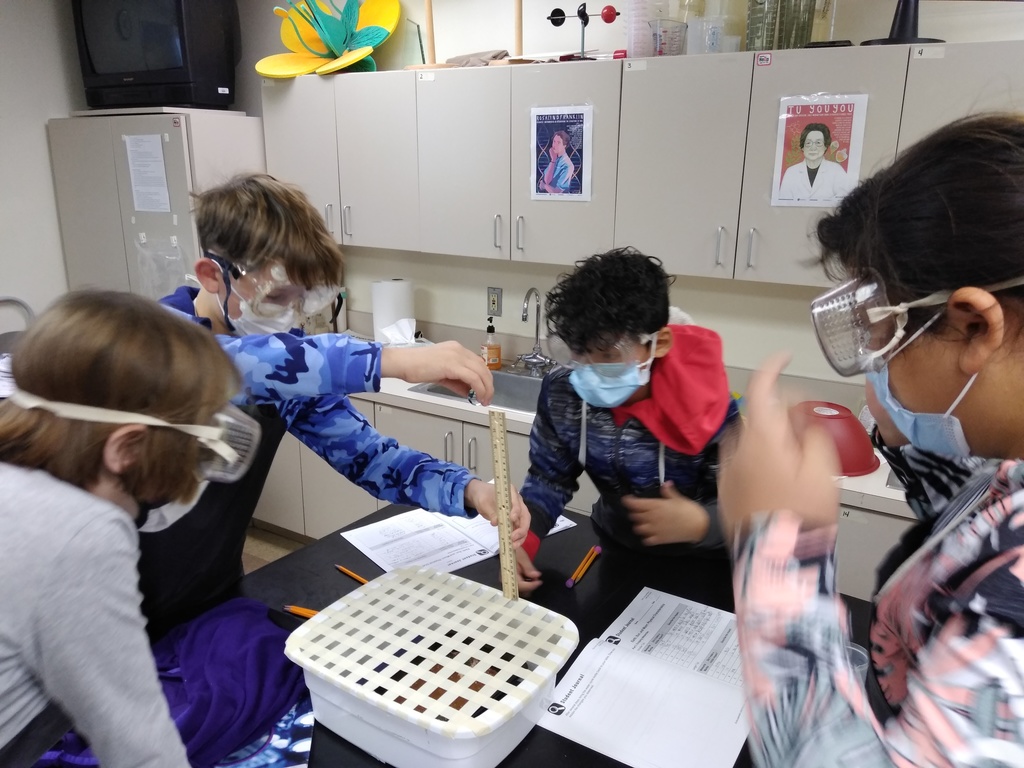 HAPPY THANKSGIVING to ALL our students, staff, parents and community! We do have so much to be thankful for! We are blessed beyond measure.

The JH basketball games against Van Horn on Monday, November 16, have been cancelled due to COVID-19 issues in Van Horn.

Fort Davis ISD will be releasing students from school at 2:45 pm on Friday, November 20, for the Thanksgiving holidays. Please plan to pick up your child, as appropriate, at that time. Happy Thanksgiving from FDISD!
Congratulations to the Cross Ex Debate Team for their 1st place at the Salado Virtual Debate!

FDHS Football District Champions! Go GREEN!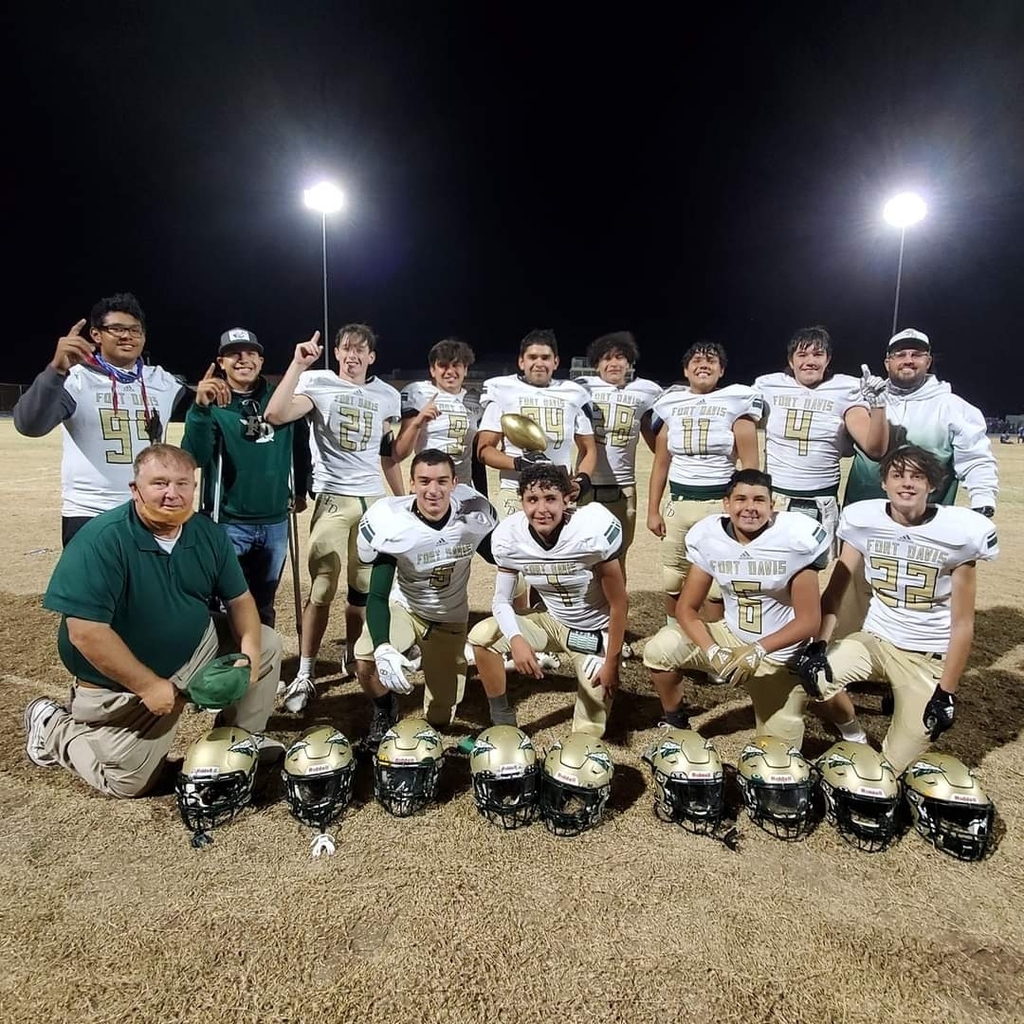 Fort Davis varsity volleyball has changed the location of our regional quarter final match. The match will now be played in ANDREWS at 12:30 pm, on Saturday, November 7, against Sterling City.

Indians are Area volleyball CHAMPIONS! Outstanding Job, ladies! Next up is Regional Quarterfinals in Monahans on Saturday!

FDHS varsity football will play the Buena Vista Longhorns IN Buena Vista on Friday night, at 7:30 pm, as originally scheduled. We will notify everyone if there are any changes to that schedule.

JH Football will be playing the Buena Vista Longhorns in Fort Davis on Thursday, November 5, at 5 pm.

FDHS volleyball will play Miami in Wellman Union on Tuesday at 5pm for the Area Championship.

The Junior High and High School football games scheduled for today and tomorrow have been cancelled due to COVID related issues in Van Horn. Call the High School Principal if you have questions.

The Fort Davis area is experiencing a power outage expected to last until later this afternoon. All parents and guardians need to pick up your children at school and return to home for the remainder of the day. School will resume tomorrow at our normal times.

FDISD will operate on a delayed start on Wednesday. School will start at 10 am tomorrow, due to the increased possibility of icy roads. Please use caution while driving in the morning.