"THE FORT" (First Baptist Church Youth Building) is providing a safe lunch area on Tuesday's and Thursday's for all the students of Fort Davis. Drinks, chips & other snacks will be provided. Basketball & gaga-ball courts will be open for use also.

Thank you Fort Davis State Bank for talking to our high school junior and seniors today to help get ready for future.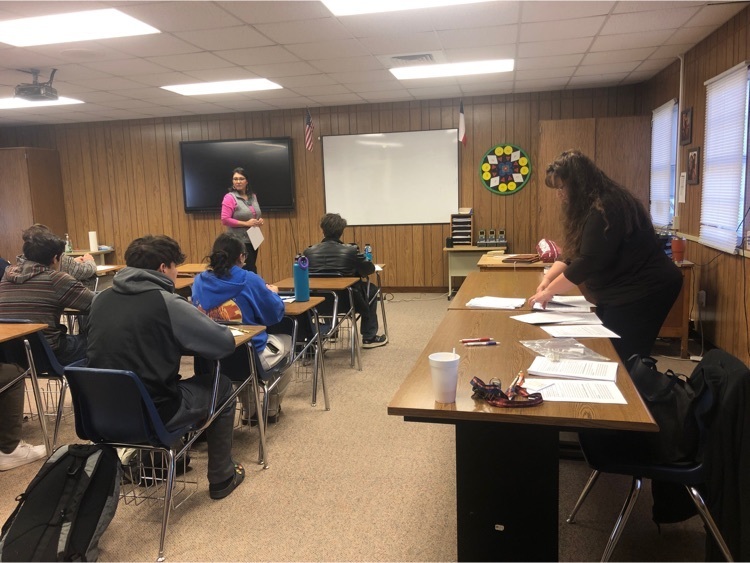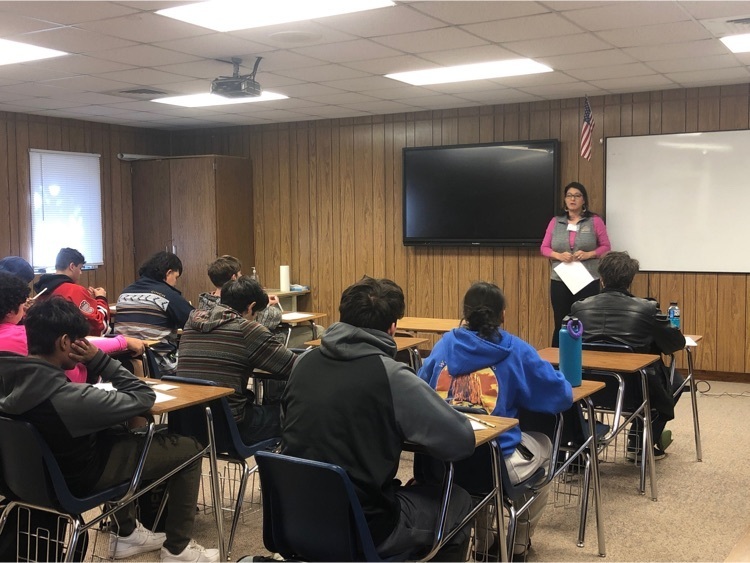 Upcoming Events Week of Jan. 30, 2023

Remember, this Friday is a school holiday!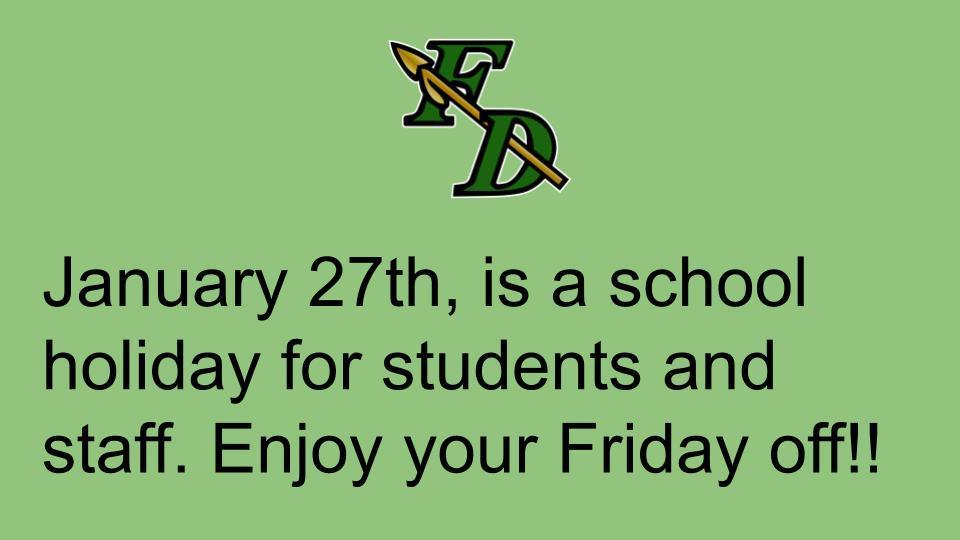 The Mobile Comunidad will be providing a free lunch to Dirks-Anderson Elementary students on Wed. Jan. 25th and Mon. Jan 30th. Menu Jan. 25th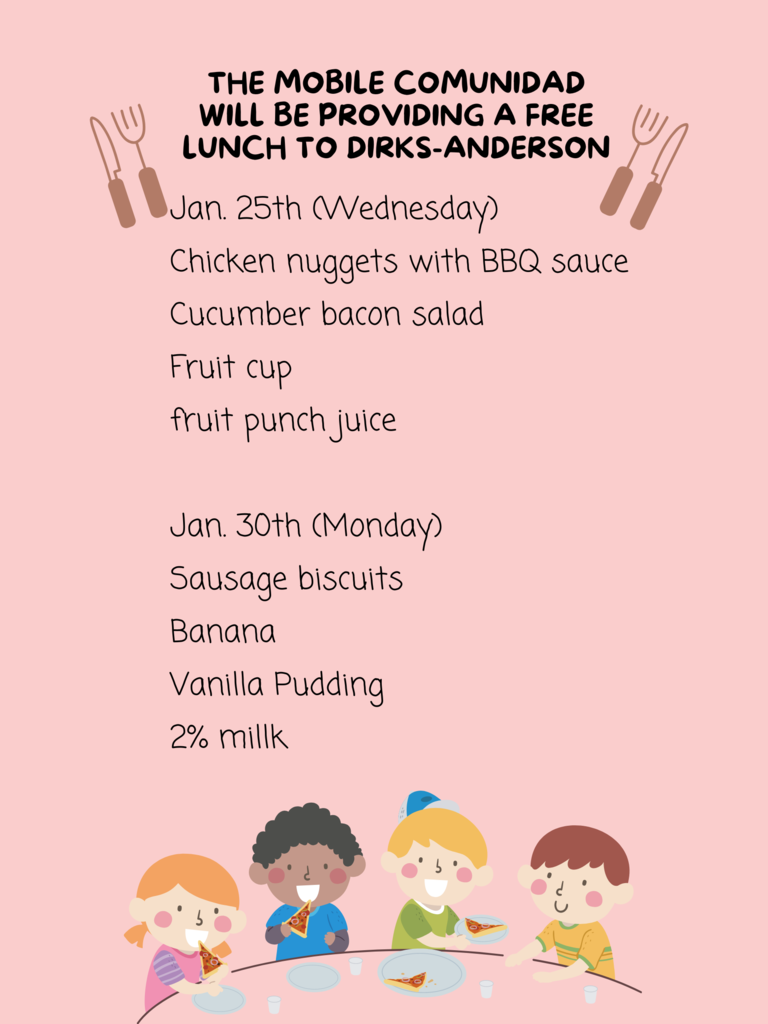 District 9A Cross Examination Debate results: 1st Place-Sawyer Downing and John Miles, 2nd Place-Elsa Damm and Kealie Reagan, 3rd Place-Hunter Grado and Truett Reagan. Top Speaker-Sawyer Downing, 2nd Speaker Elsa Damm, 3rd Speaker Truett Reagan. Congratulations to all of the hardworking Indian Debaters.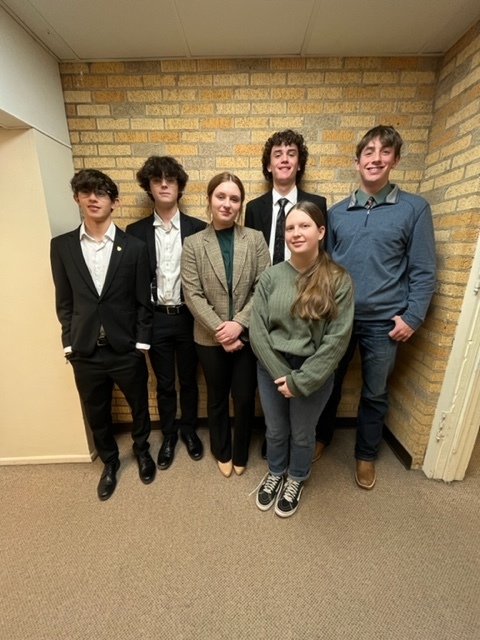 The Mobile Comunidad will be providing all Dirks-Anderson students with a free on Monday, Jan. 23rd. The menu for that day will be: Bean & cheese burrito Guacamole Strawberry Go-gurt Green grapes Fruit punch

Learn how to play the ukulele in any key, by ear! Washtub Jerry will be teaching a class at the Jeff Davis County Library. Call Jerry at 432-249-0111 if you are interested. Accompanied youth through adults are welcome.

Here is the district calendar for the 2023-2024 school year. Also available on our website at this link:
https://5il.co/1mgkq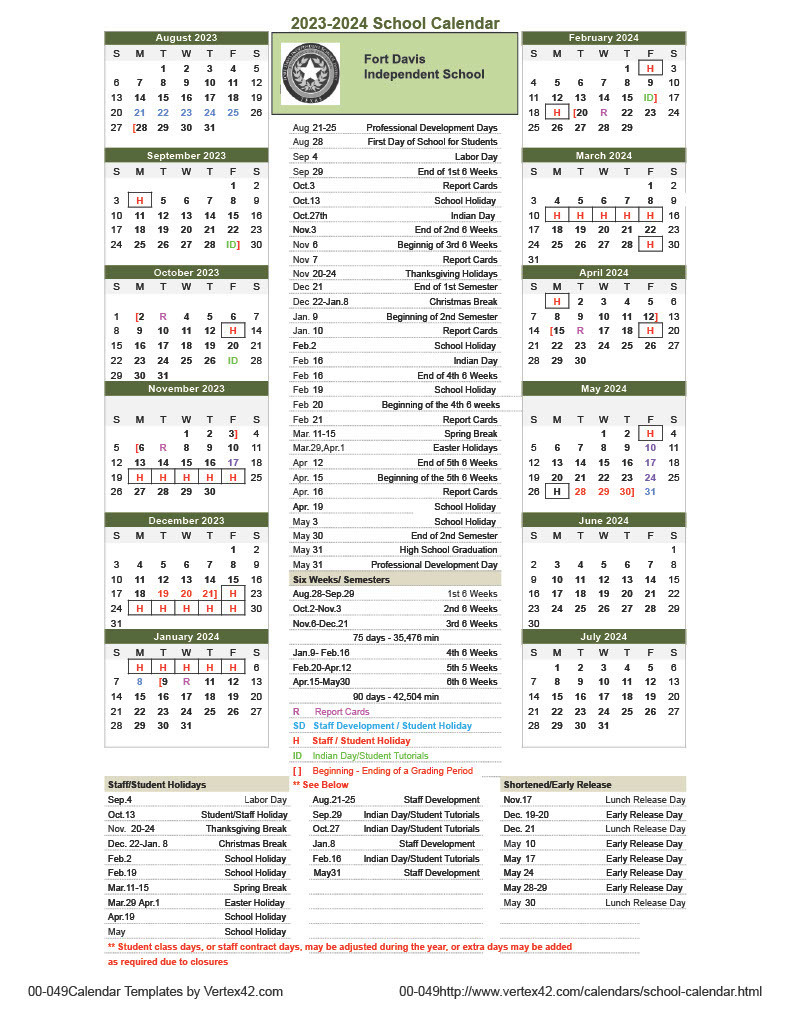 It is school board appreciation month! Thank a school board member if you see them and check out the video below to see what school board members do. President - James Weaver Vice President - Pene Ferguson Secretary - Julia Hernandez Stephen Boultinghouse Kevin Zimdars Brenda Vargas Julie McIvor
https://player.vimeo.com/video/145640536

Upcoming events week of Jan 3-6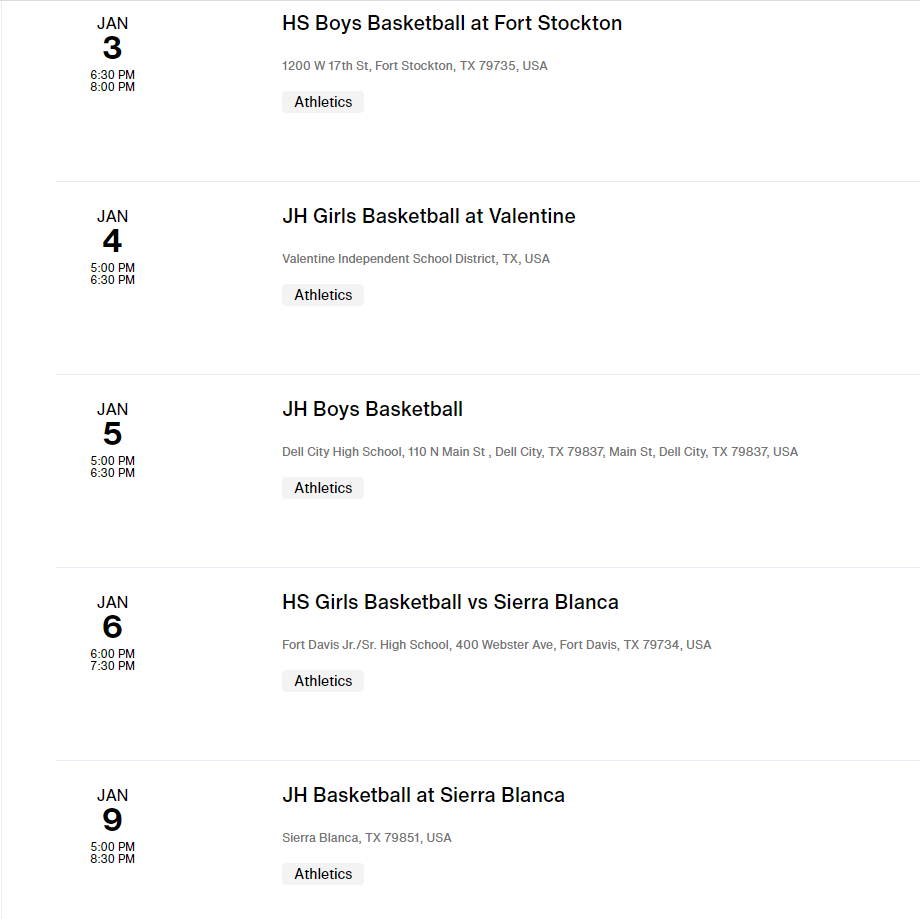 J.H U.I.L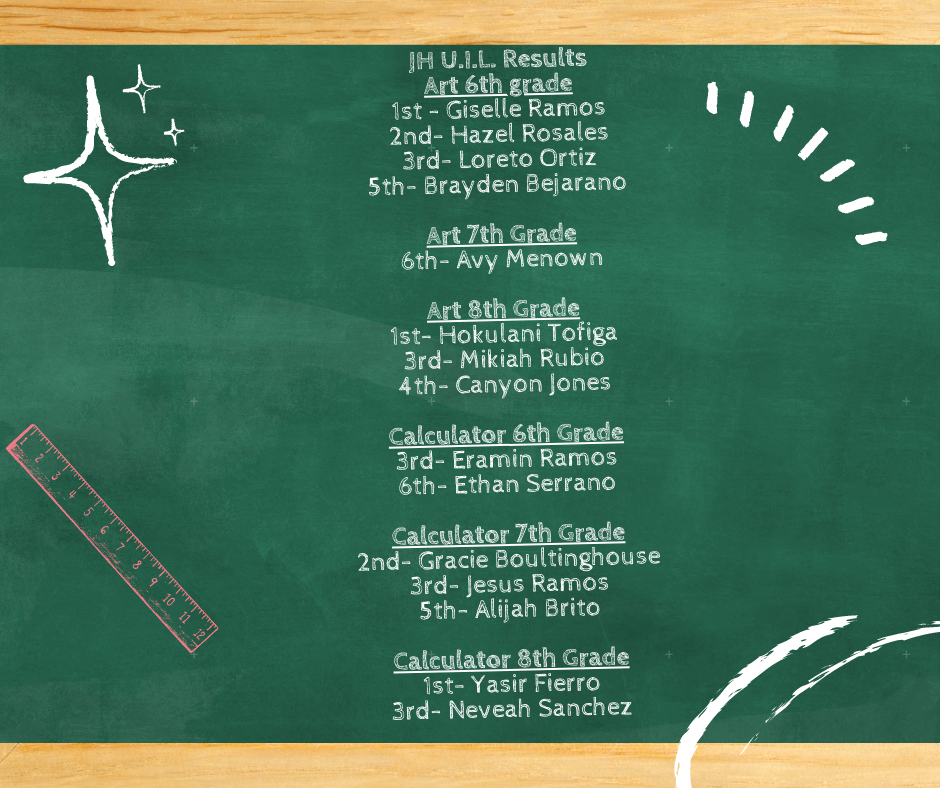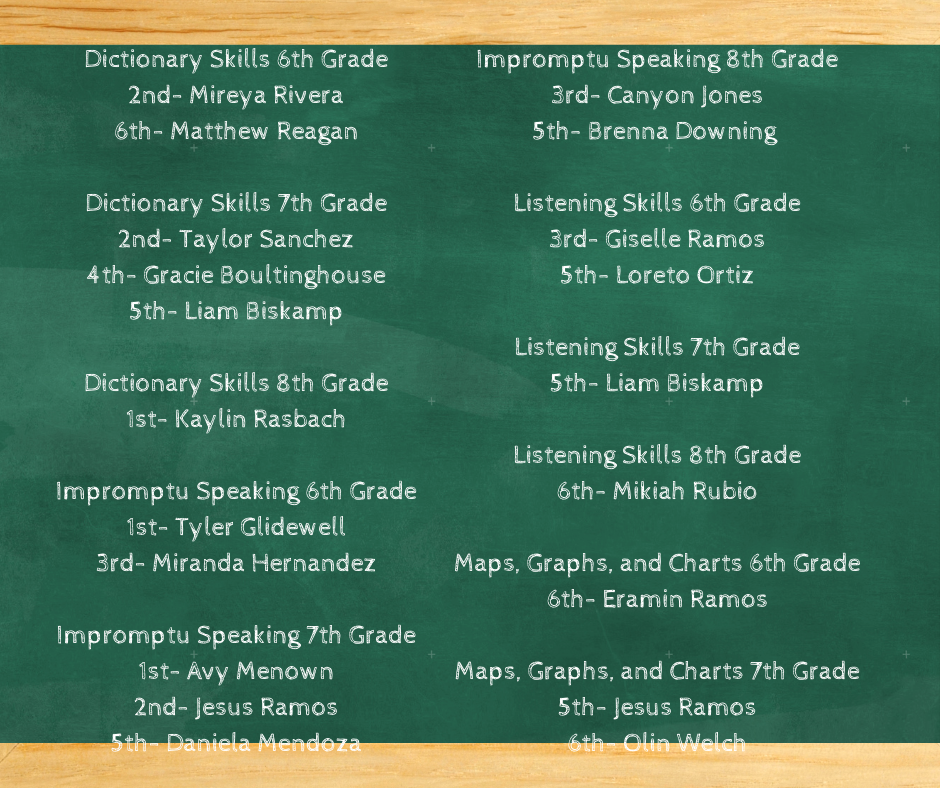 Dirks-Anderson U.I.L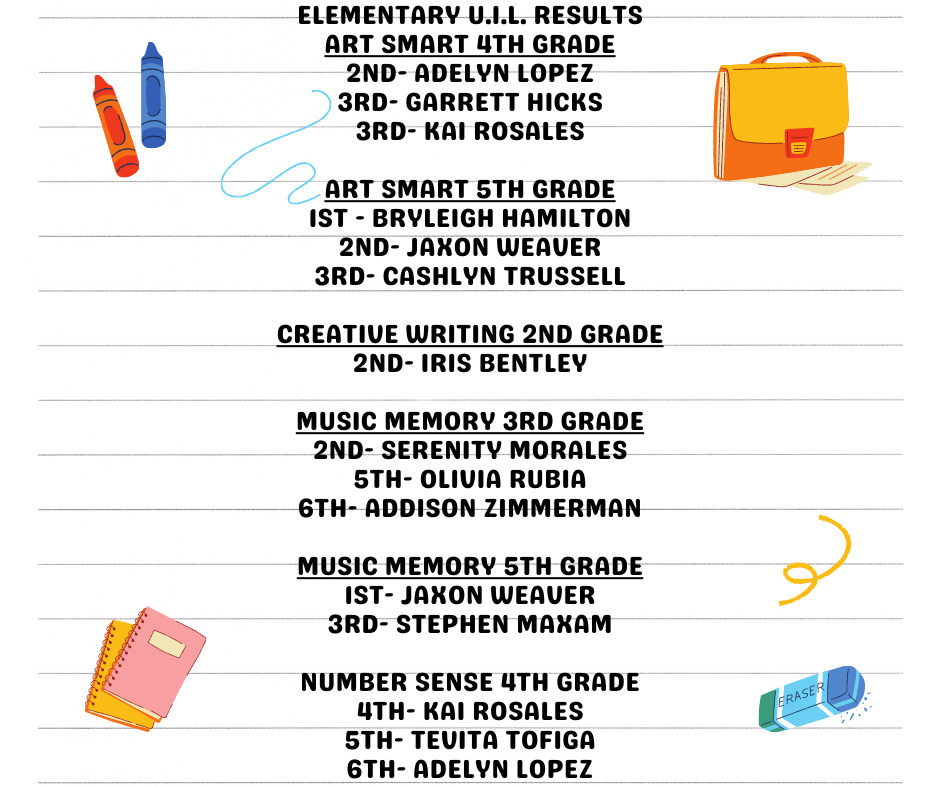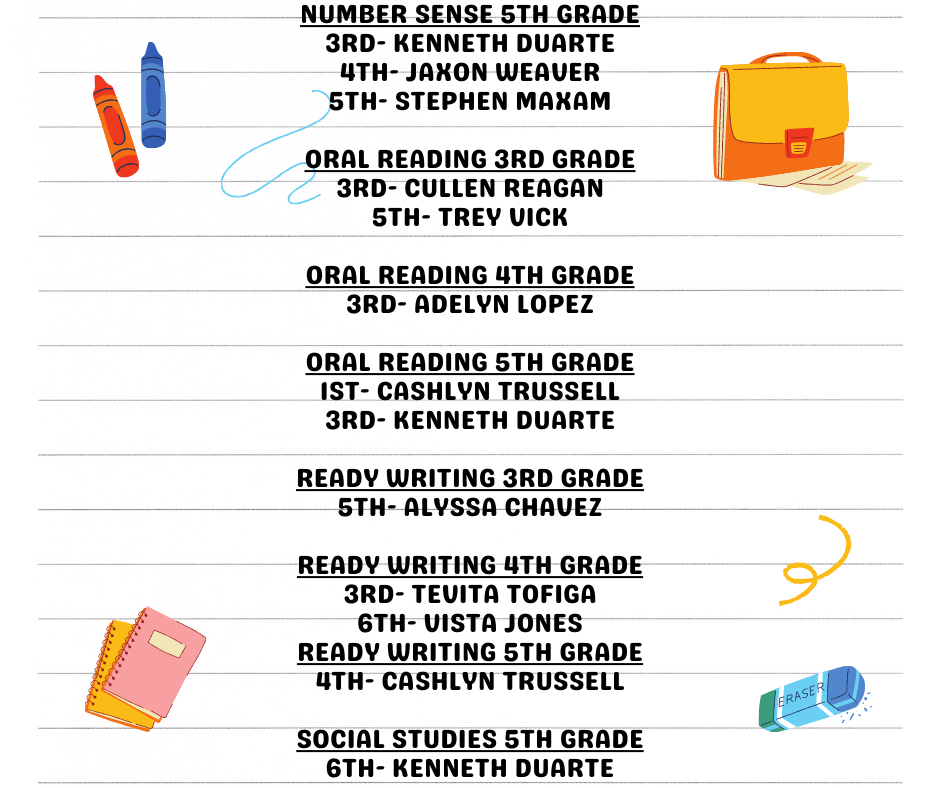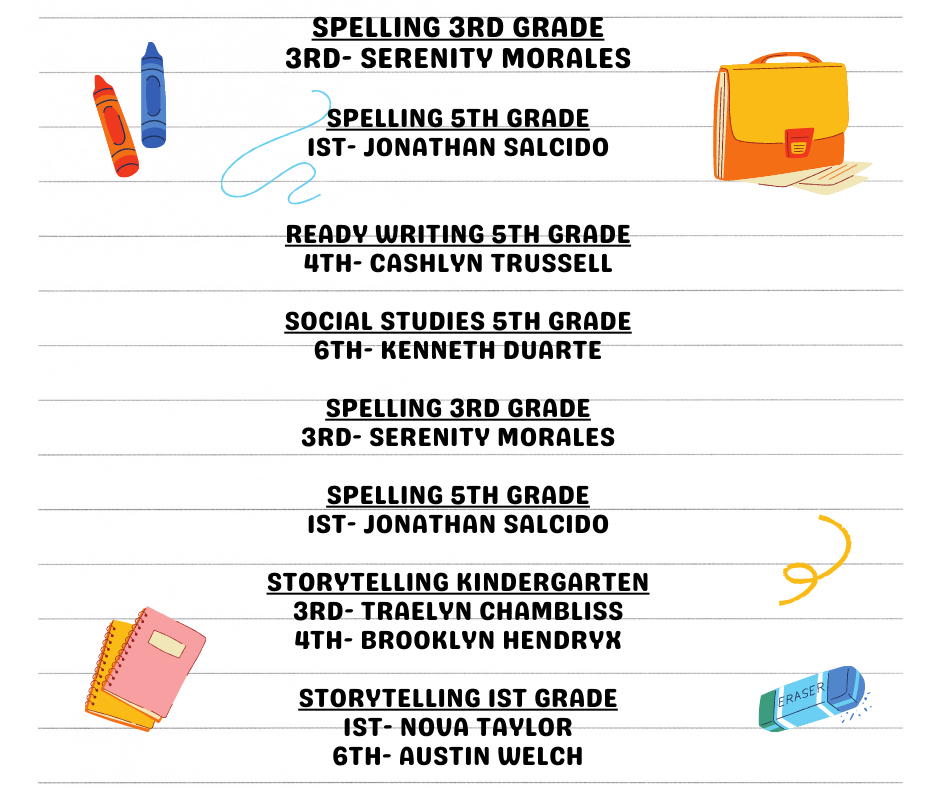 UIL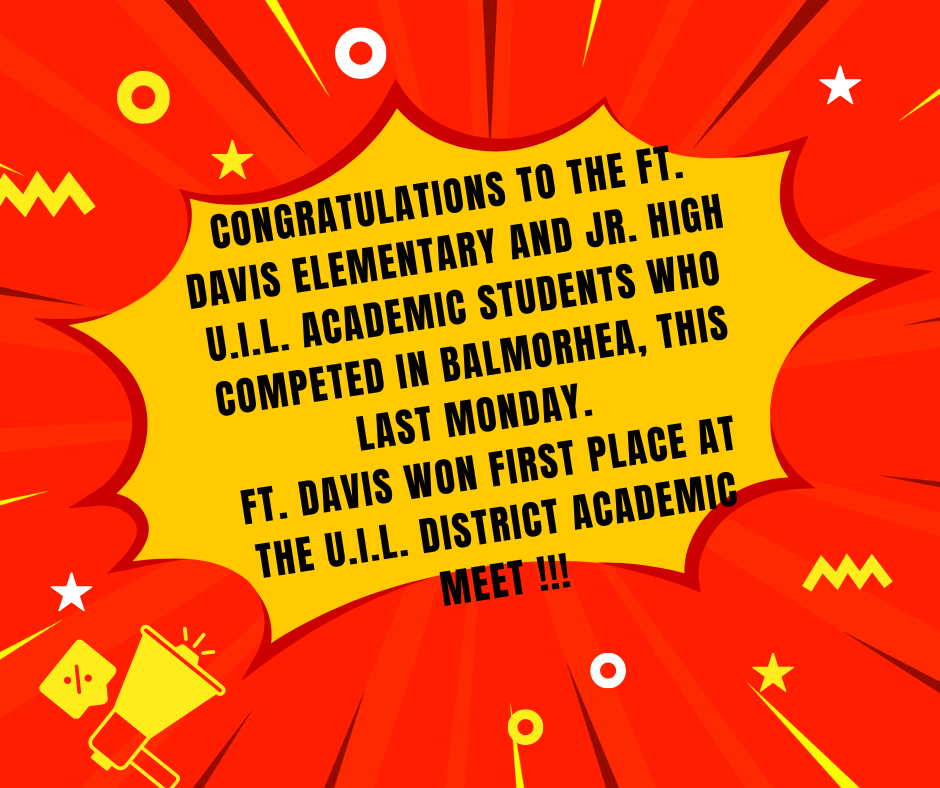 Students returning early from the UIL competition in Balmorhea will be arriving back at Fort Davis at 4:00 pm. The remainder of the students will be returning around 5:30 pm.

GOOD LUCK to all our elementary and JH students participating in the Academic UIL competition in Balmorhea today! GO INDIANS!

Reminder- Fort Davis Elementary and Jr. High School students will be competing in a UIL Academic Competition in Balmorhea, on Monday, Dec. 12th. Students who are competing in UIL events need to dress nicely. Lunch will be provided, and there is a concession stand available for students that bring extra money. Students will leave at 8 am and return between 4 and 5 pm. Adult volunteers that will help monitor the students are appreciated.

The Dirks-Anderson Elementary school Christmas program that was scheduled for Thursday, December 8, has been moved to Wednesday, December 14, at 6 pm, in the high school auditorium.