Attention Dirks-Anderson! Free lunch on 9/11, 9/12, and 9/14 from the Mobile Comunidad.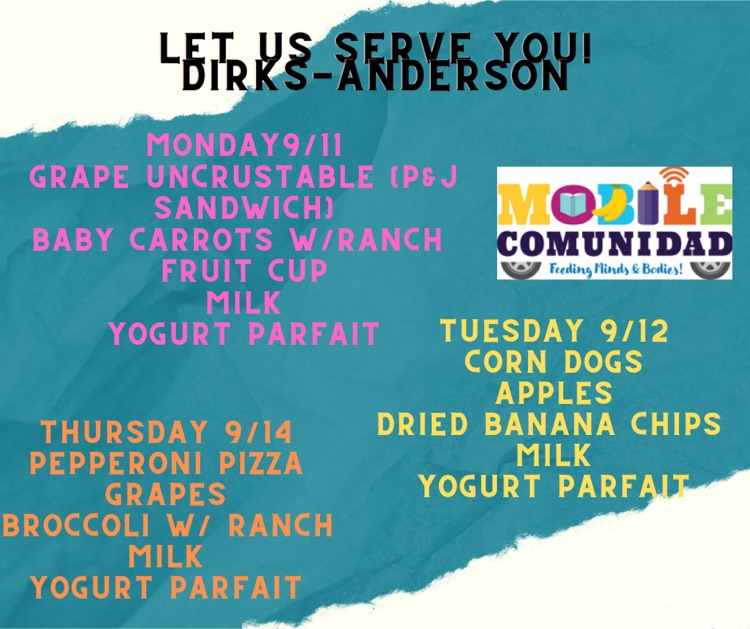 Sea you later cowboys! Pep rally tomorrow at 9:45 am @ HS gym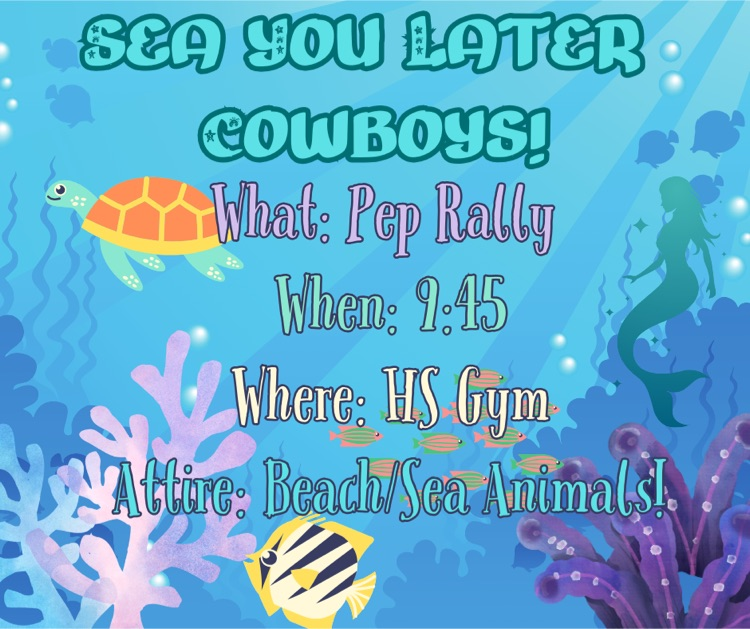 Updated pep rally themes for the football season
Sports schedule week of 9-4 to 9-9: Volleyball: 9-5: Andrews/Klondike Dual @ Andrews 4:00pm, 9-7: JH @ Alpine 5:00pm, 9-9: Varsity @ Alpine 10:00am. Football: 9-8: Pep rally 9:45am, @ Grandfalls 7:30pm
Stats for Saturday night's game, provided by Coach Giambalvo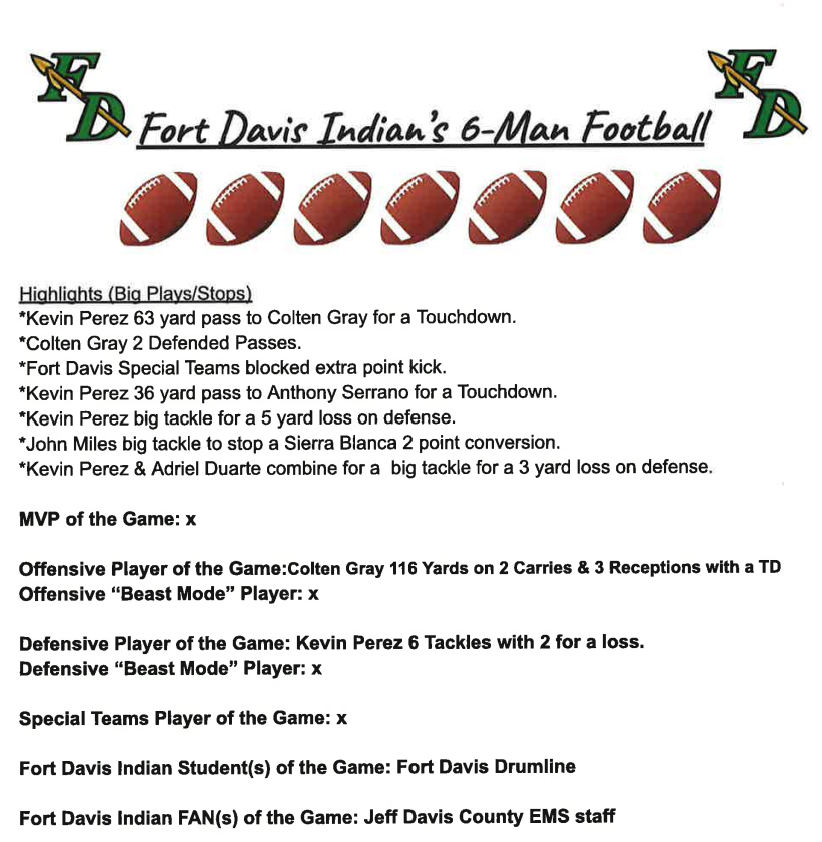 Pep rally!!!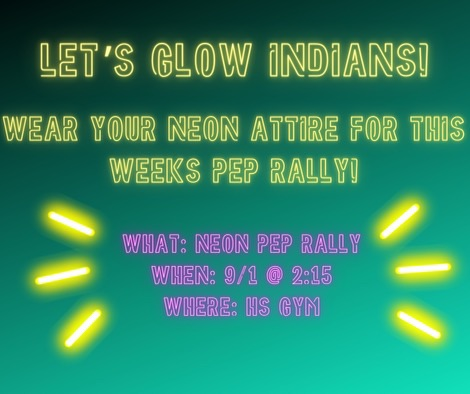 Attention Dirks-Anderson parents! Don't forget that we have the Mobile Communidad providing lunch next week on September 5th and 7th. This is a free lunch for the kiddos!
Sports schedule for the week of 8-28 to 9-2: Volleyball: 8-29: JV/V 5,6pm in Presidio 9-1: JH Midland Warriors (Home) 4:00pm Football: 9-1: Pep rally @ 2:15pm 9-2: Sierra Blanca (Home) 7:30pm
Ms. Pittman's student council students doing team building activities on the first day of school.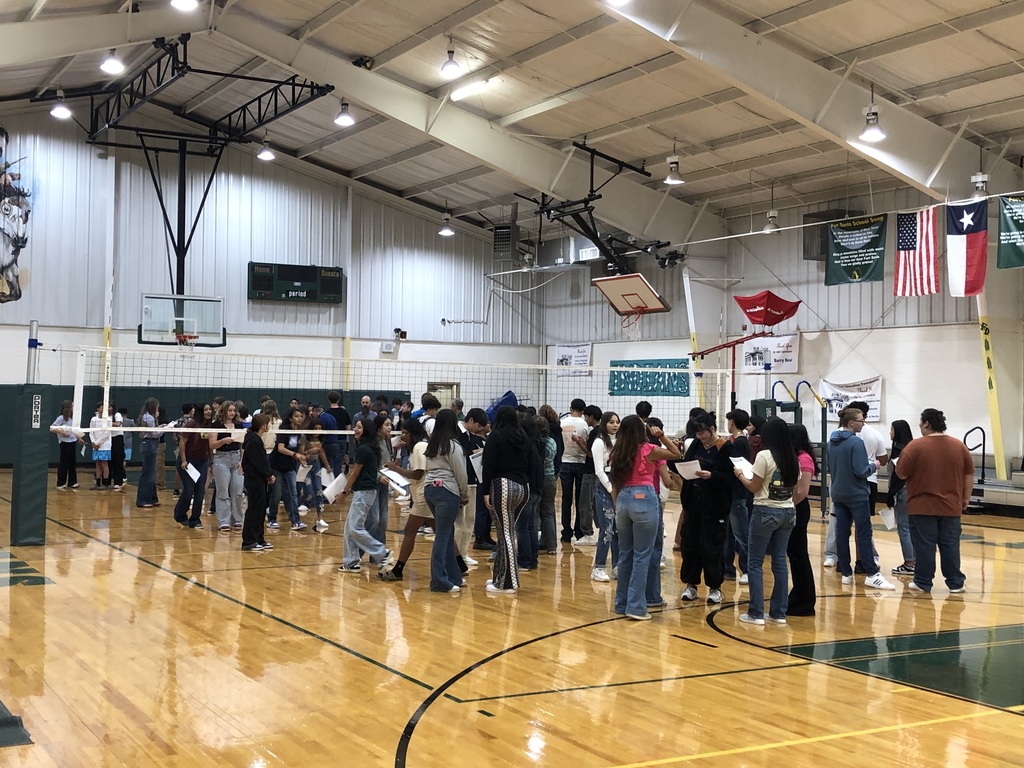 Congratulations to our Fort Davis Indians Football team's first win. Here are some of the stats provided by Coach Giambalvo: Fort Davis Indian's 6-Man Football Game: #1 vs. El Paso Immanuel Location: Sul Ross University Fort Davis Result: Win Record: (1-0) Score (62-12) Q1: 8-6 Q2: 40-6 Q3: 62-12 (Mercy Rule @ 4:13) Q4: x
Class of 2024: Senior Sunrise Service 6:45am Sunday morning.

Senior Sunrise sponsored by FDHS Student Council

Dirks-Anderson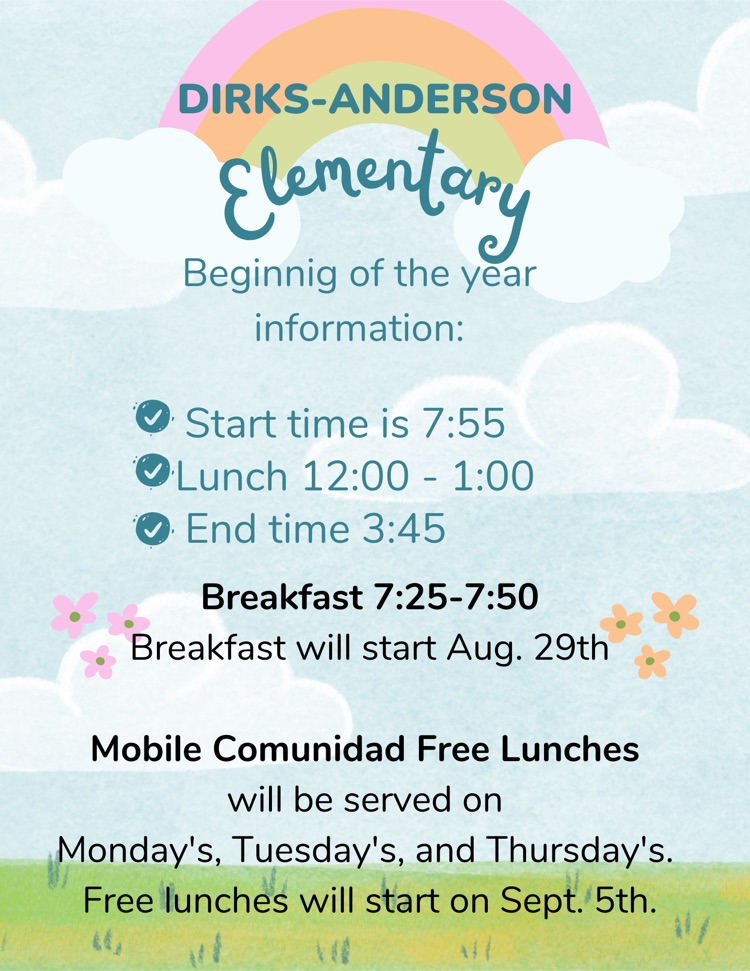 Fort Davis High School and Junior High Students: Report to the main entrance on Monday, August 28th for the first day of school . After that the Junior High should be dropped off at the Junior High Building in the mornings.

School supply list for Junior High 2022-2023

Our MEET THE INDIANS! event is being moved from Bart Coan Field to the Dirks-Anderson gymnasium! See all you Indian Fans there!

MEET THE INDIANS! We will host our Meet the Indians on Wednesday, August 23, at 5:30 pm on Bart Coan Field! Come and get introduced to our student-athletes! GO GREEN!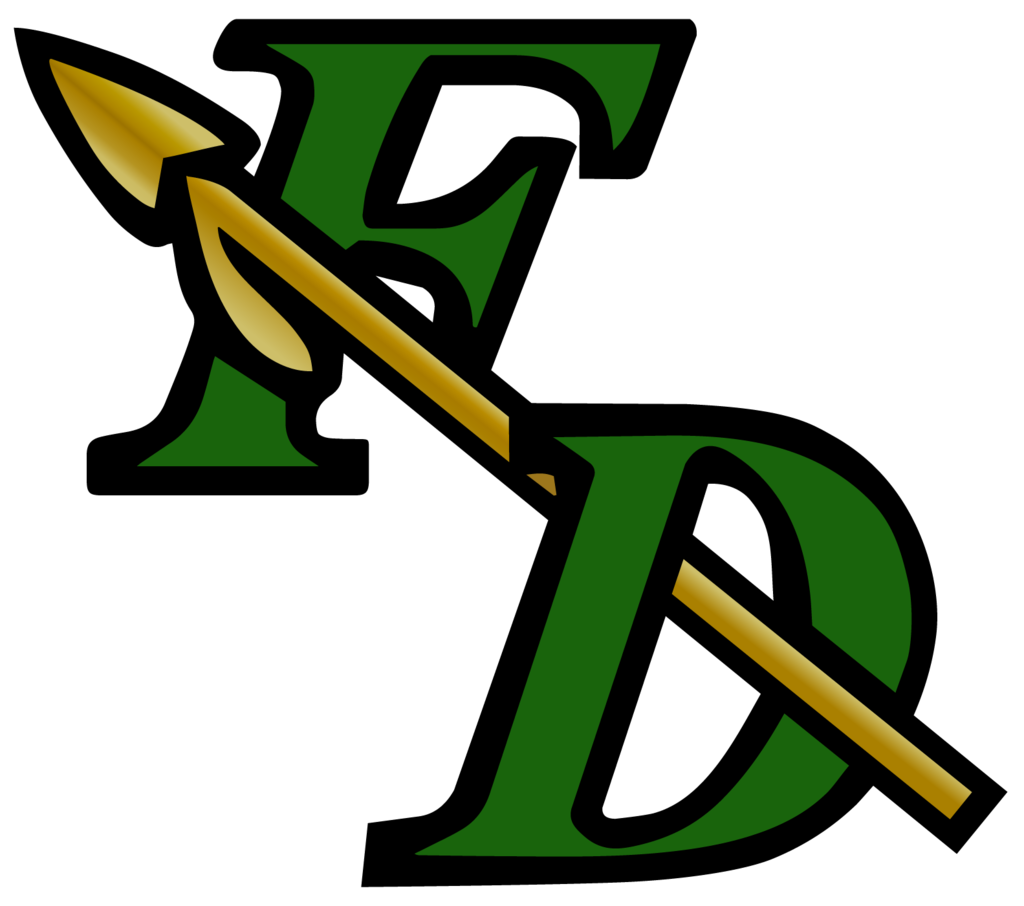 Come meet our elementary staff! See you August 24, from 5:30 to 6:30 pm!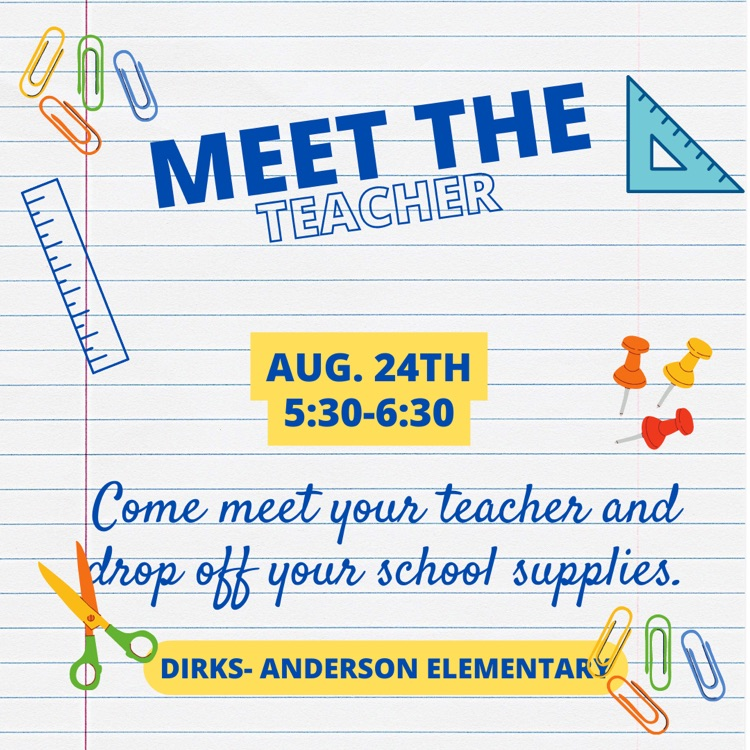 ‼️‼️SCAM‼️‼️ Hello Indian Fans! It has been brought to our attention this morning that there is an individual calling and asking for money on behalf of the Booster Club. The Booster Club will NEVER use an outside source to fundraise for our kids. If anyone is reaching out from our club it will be from a name you are acquainted with. Please be aware this is happening and Please DO NOT GIVE ANYONE ANY MONEY OVER THE PHONE!
Students and Staff regarding the school parking lot, in order to park on any school properties you will need to provide the following: Valid Driver's License Current insurance We will make copies, then you will be given a parking permit that will need to hang from your rearview mirror. Also there will be no UTV's/ATV's allowed to park on school grounds. This will includes the football field, tennis courts, bus parking Area and the AG facilities. If you have any questions please call the HS office at 432-426-4444. Forms are available at the High School office.