Getting ready to compete in Computer Applications at the State UIL Academic Meet in Austin. And then again tomorrow in Current Events. Good luck Rebekah! You have worked so hard to get to this top state competition. We are so proud of our Indian! 💚💛

Dirks-Anderson students will need to be dropped off in front of, and enter, the front doors tomorrow (Thursday). This will only be for one day. We will resume the regular drop off and entry on Friday.

FDISD is prepared to accept fire evacuees at the elementary gym. e will provide updated information as we receive it. You may call the Superintendent's office for more information at 426-4440.

FDHS Tennis Boy's Doubles get 3rd place in San Angelo! Efren Ponce and Troy Hernandez won garnered 3rd place and state alternate today during the Region 2, Class A, Tennis Tournament. We are proud of you! Go Green!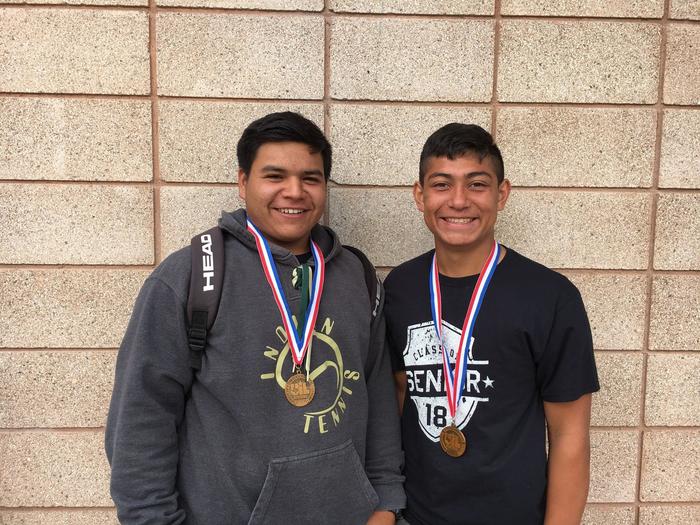 FDHS has 4 medalists at the Region 2 UIL Academic meet, with one student advancing to the State meet in two events: Rebekah Hicks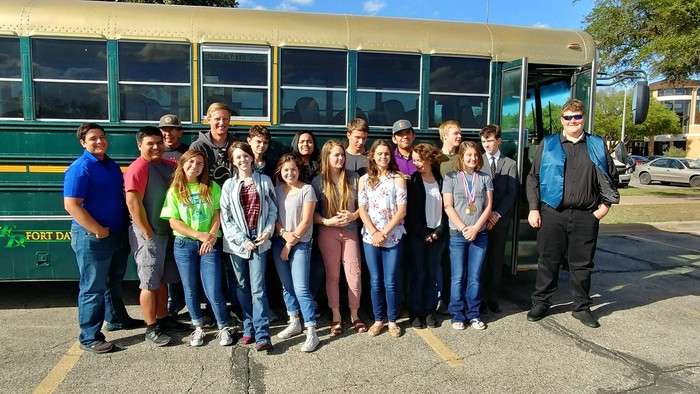 FDHS wins the District 9-A academic meet in a dominant performance! 18 students advancing to the regional academic competition in San Angelo on April 14!

HS Boys win the District Tennis Title; 8 student-athletes advancing to regional competition in San Angelo on April 18!

JH District Track changes from Thursday, in Van Horn, to Friday, in Alpine

One Act Play receives Area Alternate to Regionals, Best Actress, All-Star Cast, and Honorable Mention Cast!

FFA to Area Competition in Lubbock on April 14! 1st in Milk Quality Judging; 2nd in Horse Judging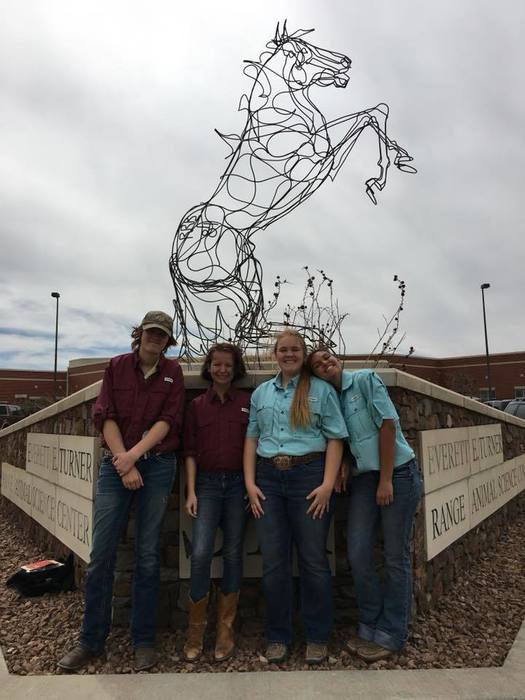 One Act Play Advances to Area, in Midland, March 31!

Remember: report cards sent home tomorrow!