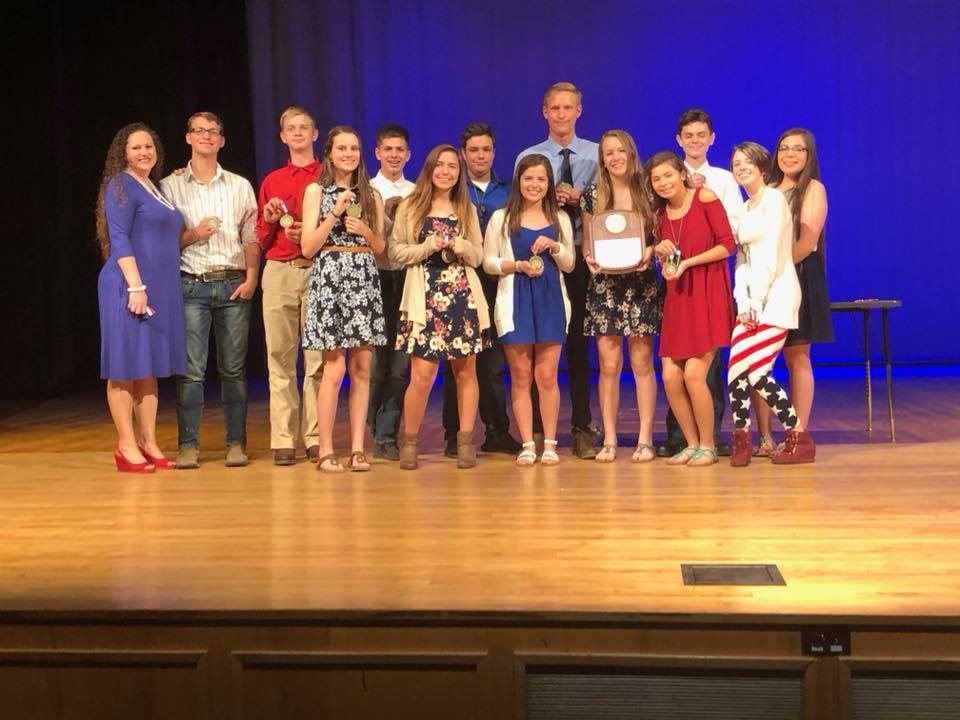 One Act Play Advances to Area
Graydon Hicks
Friday, March 23, 2018
Congratulations to our One Act Play Company...they are advancing to Area! The competition will be on Saturday, March 31 in Midland.
They also received several honors tonight: All Star Technical Crew-Jeremy Miles All Star Honorable Mention Cast-Jama Williamson and Jodi Pearson All Star Cast-Brucks Farrer
So proud to be an Indian!